Trimmer Aviation STCs

Applicable to the PA-16, PA-20, PA-22 & PA-22/20 with any engine.

| | |
| --- | --- |
| STC SA02263AK | Left seaplane door |
| STC SA02241AK | Fuel system in Short Wing Pipers |
| STC SA02264AK | Right seaplane door |
The left seaplane door requires the installation of the fuel system STC SA02241AK because the fuel lines from the left wing have to be rerouted around the new door opening.
The STC includes a 40 page installation manual with lots of pictures.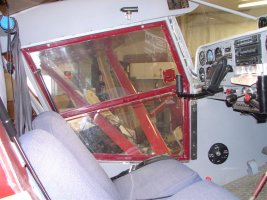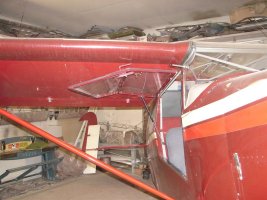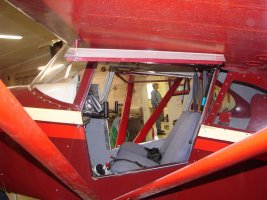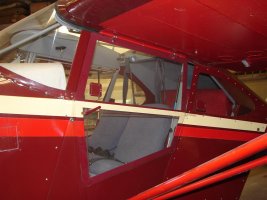 Eddie has additional fuel capacity, 72 gallons. He describes.....
The fuel tanks in my airplane are Field Approved. I added a stock PA-22 eighteen gallon fuel tank in the next outboard compression bay of each wing, this gives me a total of seventy-two gallons of fuel. The outboard tanks are auxiliary tanks only. A solid state Facet fuel pump is used to transfer the fuel into the original tanks once the fuel is used from the original tank.
I have an application for a STC which moves the aileron outboard 24" and then extends the flap outboard & inboard to the fuselage, as a part of this STC we may include the installation of an additional 18 gallon tank in either or both wings.